The Yellow Brick Road is an online course created for the health coach & fitness professional who has a desire to learn the psychological & social aspects involved with coaching clients in pain.
This course focuses solely on the psychological, emotional and environmental factors involved with working with individuals who live with chronic pain, and how to help them alleviate it.
What Makes The Yellow Brick Road So Different?
The Yellow Brick Road's 4-part framework focuses exclusively on the consultation phase of working with the chronic pain demographic.
Elite-level movement coaches are not only well versed in the realm of biomechanics, they're also able to recognize, anticipate and consistently meet and exceed the deepest psychological and social needs of their clients; which are often revealed BEFORE the client ever steps foot onto the assessment or exercise floor.
This course will transform how you conduct your consultations & coaching.
Yellow Brick Road Framework Descriptions
Part 1 - Psychological Theory
No two individuals are alike. We all have unique stories and circumstances that have shaped our thoughts, feelings, emotions and behaviours. Given such diversity, an important question for coaches to consider would be "is there a perspective that takes into consideration the universal nature of human psychology - while still appreciating each individuals' uniqueness?" The answer is yes - which leads us down a path towards the humanistic perspective of Needs Psychology.
In part one of the framework, join Kevin as he elaborates on universal, psychological needs that cross all cultures, and how meeting these needs becomes a real challenge when pain becomes chronic.
Part 2 - The Biopsychosocial Model
What is pain? What purpose does it serve? How is it the exact same situation can be painful for one person, and not another? Here's the truth, pain is highly complex. There is no "one size fits all" approach. And working with individuals in chronic pain demands a foundational understanding of the biological, psychological and social factors that influence and contribute to an individual's pain experience.
In part two of the yellow brick road, join international educator Anthony Carey as he explains pain from a three-dimensional science-based perspective, moving far beyond the traditional lens of muscles and meridians into a vastly more robust and comprehensive analysis.
Part 3 - The 5 Dimensions of Relationship Building
What does a successful corrective intervention look like to the client in pain and how can we understand and appreciate how they've defined it? A skilled practitioner recognizes how to promptly develop a working relationship with their clientele to understand and appreciate how pain has negatively impacted an individuals' thoughts, feelings and beliefs regarding their movement.
In part three of the framework, come with Kevin as he shares his insights and expertise into the 5 Dimensions of Relationship Building which are crucial in developing an inter-personal and collaborative environment with clients in pain.
Part 4 - Rewriting the Script
Written within each of our clients' are specific events and circumstances that have significantly shaped what their chronic pain experience means to them. Said differently, these events and circumstances are ultimately scripted into stories that each individual finds meaning in. But how does a health and fitness professional help clients' co-author new and empowering alternatives? Rewriting the script focuses on creating empowering stories and possibility oriented scripts that help to create a desirable end in mind.
In part four of the framework, Kevin discusses Rewriting the Scripts 4 chapters which center around what the Yellow Brick Roads calls a 'Possibilities Paradigm'.
What's inside the Course?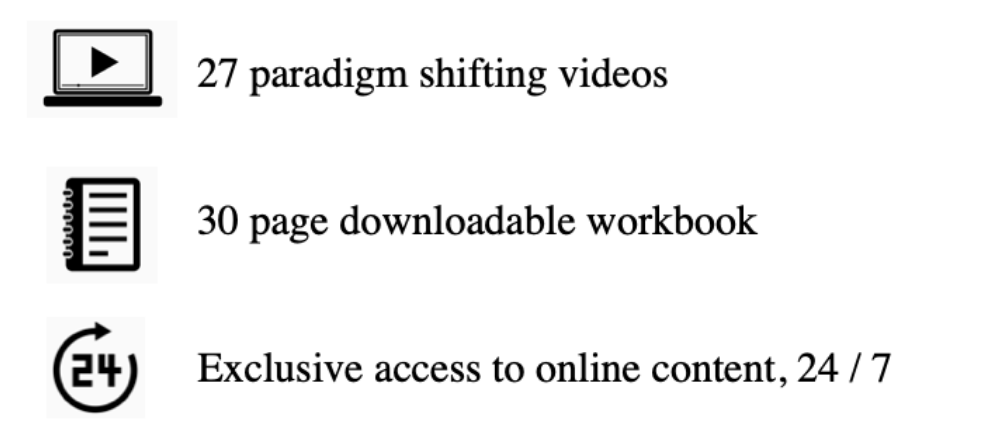 Yes, the Yellow Brick Road is approved for CEC's
The American Council on Exercise = 0.5 CEC's